Being a diplomat requires you to be proficient at wining and dining guests – and at no time will you be more inundated than the Christmas period.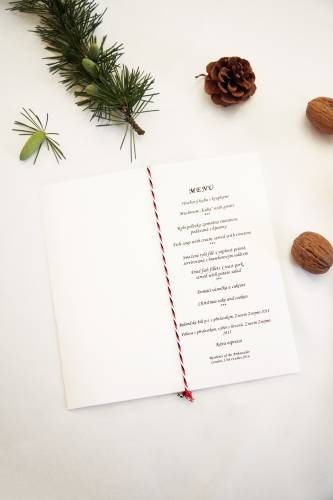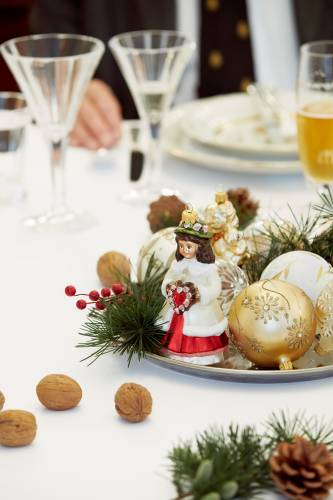 Nation: Czech Republic
Food and drink: They fast on Christmas Eve. Once the first star comes out, they eat carp
Typical present: Poinsettias
Decorations: Gold, silver and white; lots of glass and crystal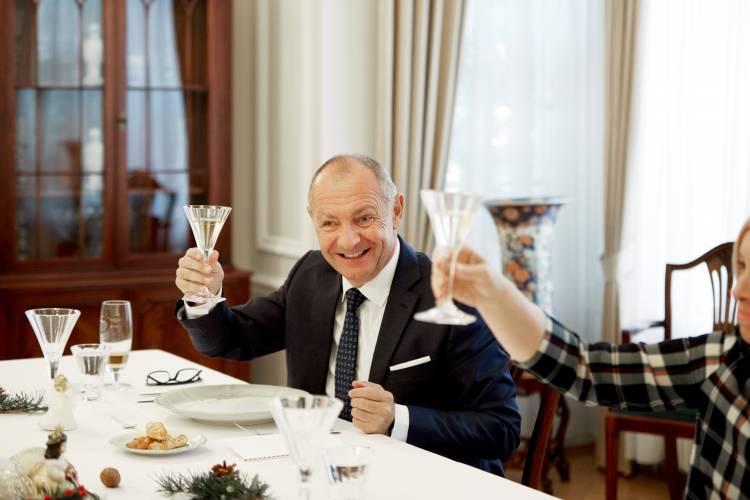 For Libor Secka, the Czech Republic's ambassador to the UK, the Christmas season offers a unique opportunity to promote his nation. "Crystal, glass and music are Czechs' big soft-power strengths," he says in the smoking room of Villa Magnolia, his London residence on the edge of Hampstead Heath. Secka gestures to the crystal chandelier and a nearby Bechstein piano as if to make his point. "These also feature in our Christmas celebrations."
Carols, glass ornaments by Liberec-based firm Glassor and Moravian rulandske bile (pinot blanc) served in crystal glasses: the embassy's events over the holiday season will be subtly infused with soft power. The holiday allows for a festive backdrop to the more nitty-gritty work of diplomacy surrounding trade and the European country's relationship with the UK post-Brexit.
This Christmas will mark Secka's first as ambassador to the UK, a post he took up in January 2016 after six years representing his country in Beijing. "Christmas events were different in China as we promoted more intercultural dialogue," he says. Now back on European soil – Secka has also served as ambassador to Italy and the EU – he and his wife Sabrina Seckova are revelling in their nation's holiday rituals, many of which are still charmingly traditional.
The Czech Republic has resisted the infiltration of what Seckova calls "more American" holiday traditions such as Santa Claus. Instead focus is very much on religious customs: children are told it is baby Jesus who brings gifts on Christmas Eve. "I'm very surprised we haven't lost the traditions," says Secka, singling out the practice of attending church at midnight on Christmas Eve. "Only a small percentage of Czechs consider themselves believers but there is interest in the church at Christmas."
In a way some of the festive customs are at odds with how the ambassador aims to present the Czech Republic to the world today: a modern nation that has moved on from its turbulent past politically, economically and socially. But closely held traditions can be some of the most effective soft-power tools.
What's more, indulging in Czech Christmas celebrations abroad can help foster a sense of national pride for Czechs away from home. That was something Secka saw firsthand in Beijing during one of the few holiday events that the embassy held for Czechs there. "It leaves them feeling more connected to their country."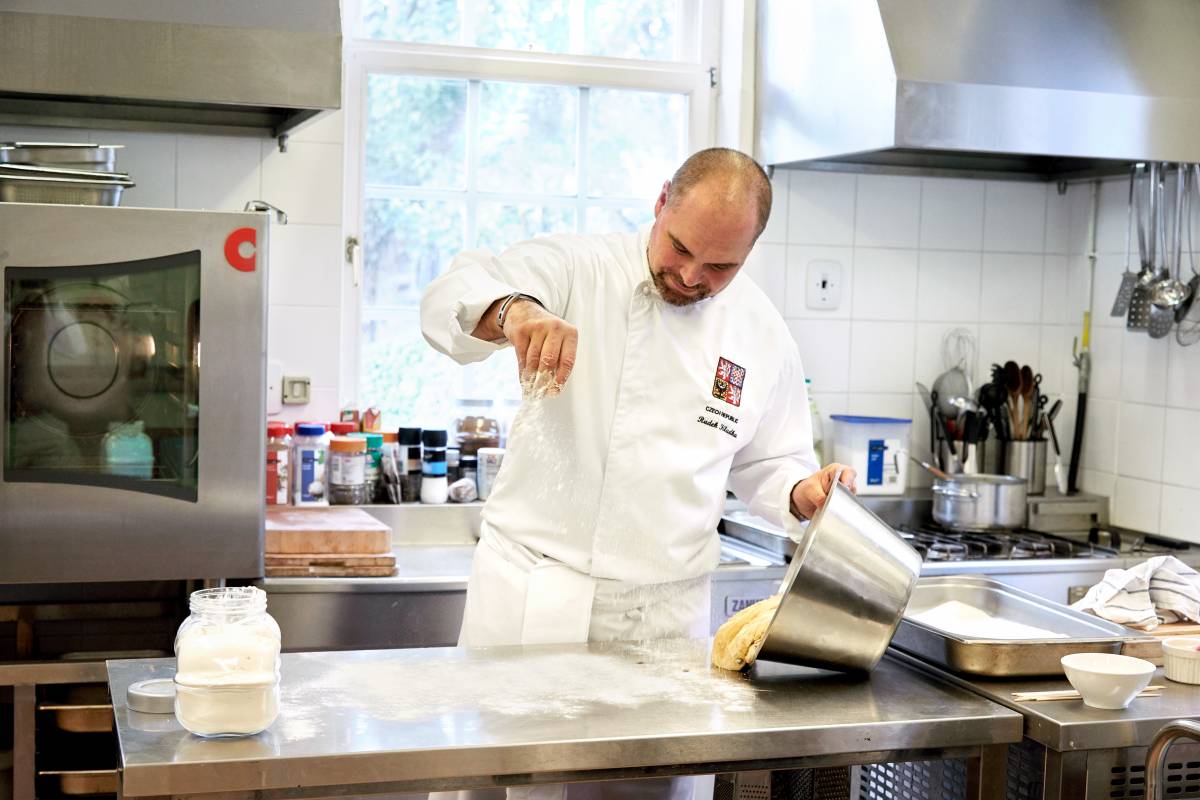 Inside the bright kitchen of the Czech Republic ambassador's residence, Radek Kludka is weaving dough with impressive speed. As he plaits a layer of vanocka – a cake traditionally eaten at Christmas – sunlight filters through the windows and reflects off the steel countertops.
This is the space that the 40-year-old chef, who hails from Ostrava, has called his own for the past year – ever since Secka stepped into the role as ambassador to the UK. Kludka will remain in London for three more years until his next placement (in Washington he hopes).
The job can be demanding: in September, Kludka prepared food for 250 guests when the ambassador hosted a party for a Czech national holiday. But working abroad, says Kludka, has given him the chance to learn new dishes.
However, it's the times when he's called upon to share Czech cuisine that he's able to not only put his 20 years of experience to use but also teach people about his nation. Case in point: after a long day of fasting, the main meal served on Christmas Eve in the Czech Republic is traditionally carp; barrels of live fish can be found around Prague's Christmas markets. For the ambassador's pre-Christmas lunch with monocle in attendance, Kludka puts his culinary skills to good use serving a creamy fish soup followed by crispy fish schnitzel.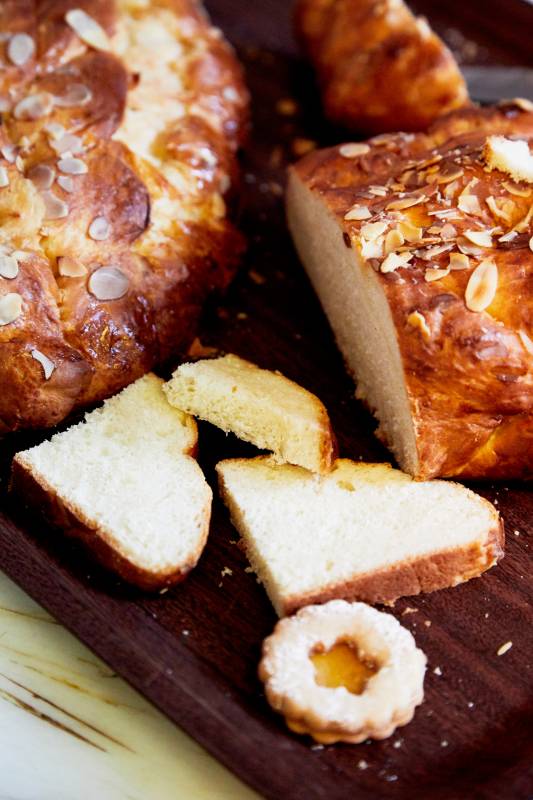 Domaci vanocka
(Christmas cake)
Serves 10-12
Ingredients
295ml warm milk
3 tsps dry yeast
95g sugar
515g all-purpose flour
1⁄2 tsp salt
1 whole nutmeg, finely grated
1 star anise, finely grated
2 tsps vanilla essence
1 lemon, zested
2 egg yolks
115g butter, melted
115g raisins
1 egg, whisked
85g flaked almonds
The method
Place milk, yeast and 1 teaspoon of sugar in bowl and stir well. Set aside for 10 minutes to activate.
Mix flour, sugar, salt, nutmeg, star anise, vanilla essence and lemon zest in bowl. Add egg yolks and stir. Add butter and stir again.
Add yeast mixture to flour and, using your hands, mix until dough forms. Add raisins and knead.
Sprinkle a little flour into bowl and over dough. Cover with tea towel and set aside for 2 hours to rise.
Line tray with baking paper. Turn out dough onto floured surface and divide into 9 equal portions. Roll each piece into a tube approximately 30cm long.
To make base, connect 4 pieces by pinching ends together, then braid by folding outside pieces into centre. When finished, pinch ends and press down along centre of braid. Place base on tray and brush with egg.
Create second layer by braiding 3 more pieces. Press along centre of braid before placing it on top of base piece. Brush with egg.
Twist final 2 pieces together and pinch ends to secure. Place tube on top and fold each end under loaf.
Cover loaf with tea towel and set aside to rise for 1 hour.
Preheat oven to 180c. Brush loaf with egg and sprinkle with almonds. Pierce in four places with skewer to prevent warping. Cover with foil and place in oven. After 45 minutes, remove foil and cook for 5 more minutes. To test if cooked, insert skewer – if it comes out clean it is ready. Serve.
Source: Monocle